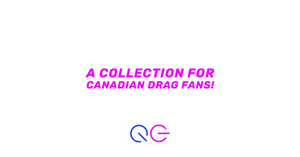 The Canadrag Collection is Complete!
We've finally done it! All 13 Canadian provinces and territories are now features in Queer Geekery's Canadrag collection!
This collection remixes the names and stylized maps of Canadian provinces & territories with tropes of drag & ballroom culture. These tees are perfect for proud Canadians who love to support their local drag scene or who cheer on the queens of Drag Race! Rep the True North, Strong and Fierce with a shirt celebrating this corner of queer Canadiana! 
Remember: all shipping to Canadian addresses is FREE, and all shirts are available in light and dark varieties!
---