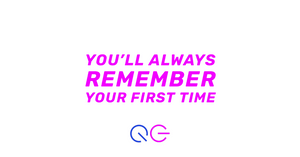 Sale Celebrating Queer Geekery's First Pride!
Believe it or not, this was Queer Geekery's first pride. While we're celebrating we're offering 10% OFF everything in the store until 11:59pm EST! And remember, shipping in Canada is always free! (More details below.) 
There were so many positive "firsts" for us this Pride Month. We got to: ⁠
They say you'll always remember your first time, and this pride was certainly a memorable one for Queer Geekery!
⁠
We're PROUD to be Queer, Geeky, and to be associated with folx like you... and we're looking forward to celebrating and building up the community even more in the future.
⁠
We're just getting started.
⁠
Sale Details: The 10% discount will be applied automatically at check out, and will run 'till June 30th at 11:59pm EST. Get shopping if you're in Europe!
---