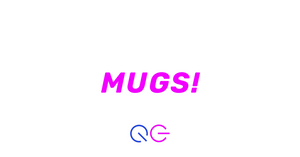 Queer Geekery's Got Mugs!
Have Queer Geekery nearby every morning or on your coffee breaks with our new mugs! We have a number of our most popular t-shirt designs available on our mugs, and we'll add more soon, so stay tuned.
For all mugs, buy one and get a SECOND MUG for 20% off! (The discount is automatically applied at checkout.) Just to clarify, every second mug is 20% off, so if you buy a third mug, the fourth would be 20% off, too.
And, as always, FREE shipping to addresses in Canada!
---